"O CAKE!? I'M O POOP!" ~ Wishes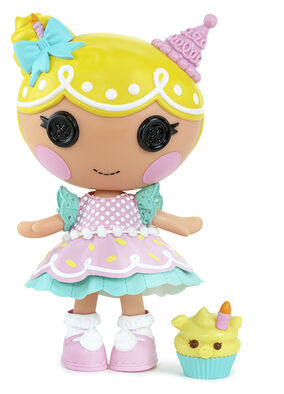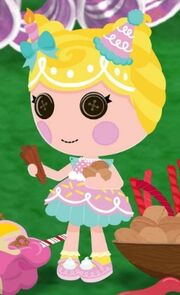 Personailty
Edit
She is a airhead that is way annoying then anyone else! She sounds like even worse than a ninie!
Relationships
Edit
Her and Whispy have a common relationship! Whispy gets easily annoyed by Wishes and then Whispy gets mad at herself and does a facepalm every single time when Wishes gets annoying!
Her and Breeze have a common relationship too! Wishes annoyed Breeze like an half an hour one time and Breeze got sick of it!
She is a idiot.
In Christmas Music she made a cake out of poop which is really gross...
She and Velvet love biscuits, and wishes loves gravy.
Her birthday is unknown just like her sister..
In lalaloopsy she is friends with Giggly, but in Little Elementary she is not.
She calls herself "Wishes Slice O Poop" which is kinda weird....
Ad blocker interference detected!
Wikia is a free-to-use site that makes money from advertising. We have a modified experience for viewers using ad blockers

Wikia is not accessible if you've made further modifications. Remove the custom ad blocker rule(s) and the page will load as expected.